Student Counselling, Advising, Health and Wellness Services
Student Counseling, Advising, Health and Wellness Services aim at empowering students with knowledge and skills that will enable them to successfully manage their career paths and resolve any challenge they face during their sojourn at the College and to live more meaningfully thereafter.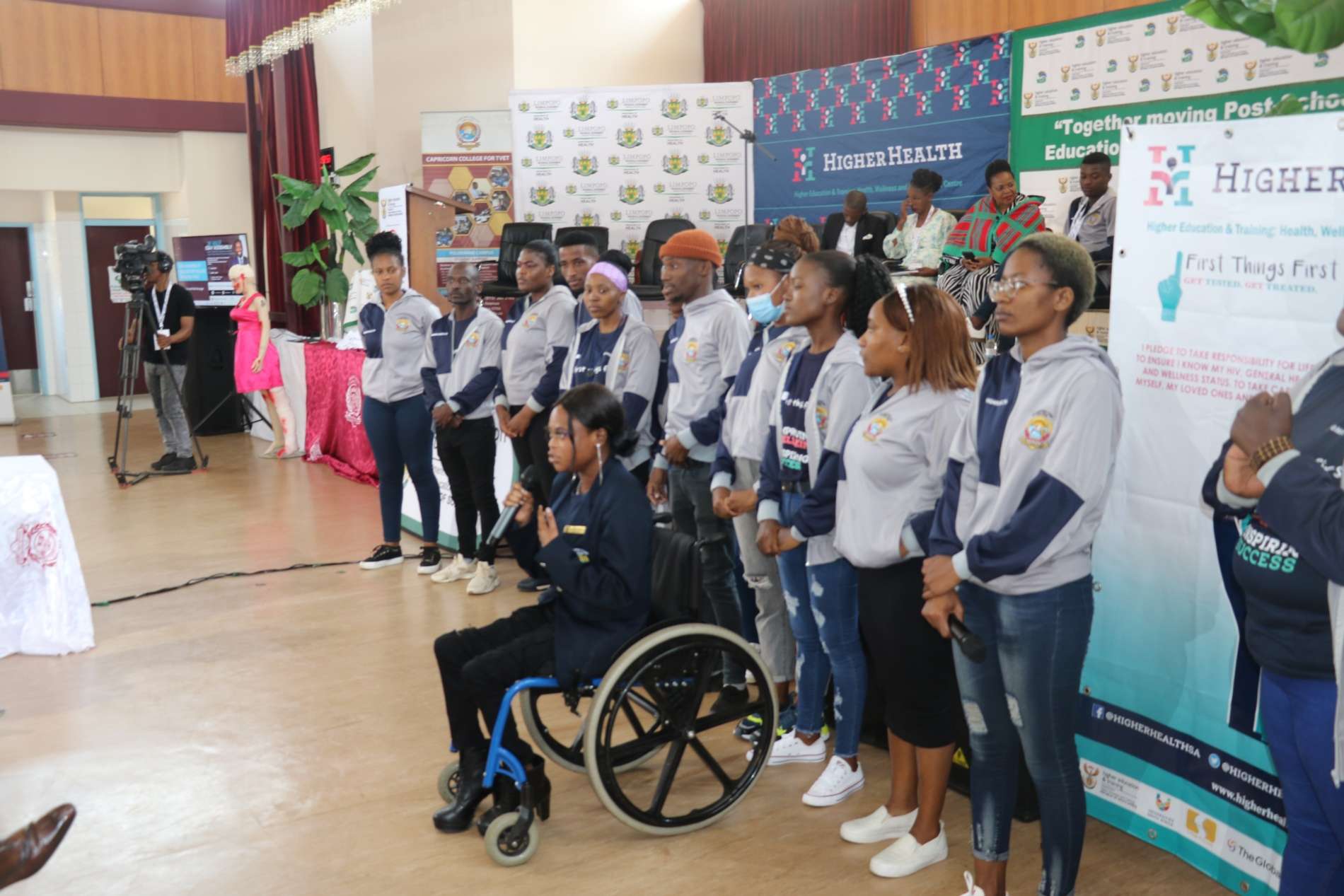 Higher Health is an implementing agency of the Department of Higher Education and Training (DHET), responsible for supporting the HIV mitigation programmes in the Post- School Education and Training (PSET) Sector. The agency ensures that every student looks after their own health so that they can be able to complete their studies successfully and being healthy.
To be a primary instrument in our public post school education and training system in improving study success rates and completions of students through enhanced levels of overall and holistic health and psychosocial wellbeing.
To inspire success through improving wellbeing among students across the post schooling education sector.
Primary Level – Knowledge transfer through dialogues and peer education
Secondary Level – Risk assessment screening
Tertiary Level – Linkage to Care and Treatment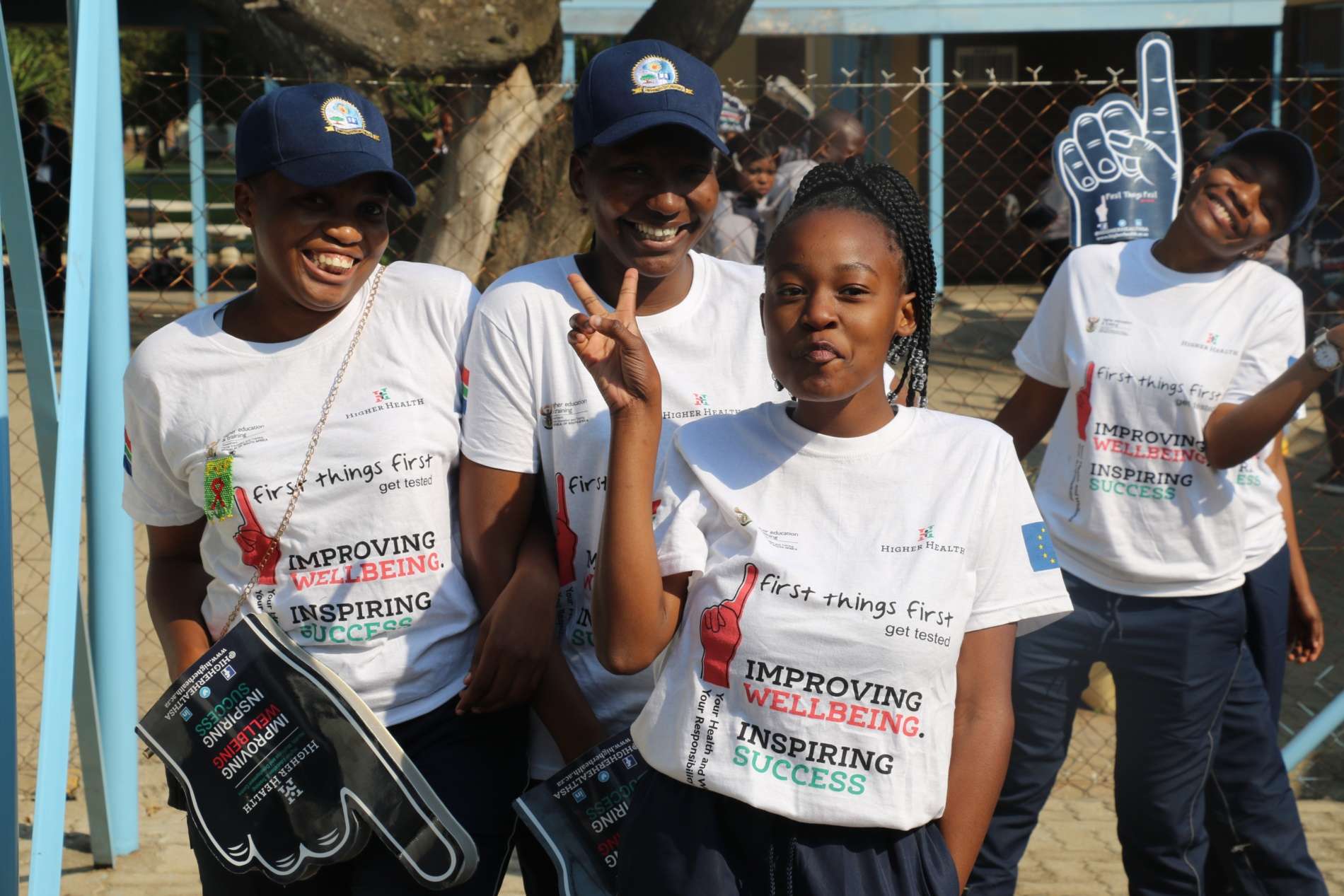 Higher Health Key Focus Areas:
HIV/TB/STI
Gender Based Violence and Gender Equality
Mental Health
Sexual Reproductive Health, Maternal Health and Contraception
Alcohol and Drug Abuse Prevention
Gender Diversity & LGBTQI+
Disability
Higher Health First Things First
First Things First (FTF) is a Higher Health programme aiming at increasing knowledge and eliminating misinformation around communicable and non-communicable diseases. The primary goal of FTF is to encourage health-seeking behaviour and enhancement of quality of life in young people through regular
testing and/or screening for major ailments such as HIV, TB, STIs, cancer and cardiovascular risk factors, among others.
Internal and external service providers form part of the campaigns and routine testing within the PSET sector, the stakeholders work hand-in-hand for HIV testing services, psychosocial education and linkage to care in means of referring students who need issue specific solutions and at the end of the day this is to achieve a common goal.
Educating students about the signs and symptoms of diseases like pulmonary, tuberculosis, sexual transmitted infections, and others. The nurses also advise students to use condoms, male and female students' condoms.
Advising male students to go for circumcision is also critical. Advising students to forget about their slogan: "No eating sweets with a wrapper" or no eating bananas unpeeled," as this will lead one to be infected. Students are taught about the dangerous unprotected sexual conducts.
HEALTH AND WELLNESS GALLERY